Welcome to Immaculate Conception STEM Academy!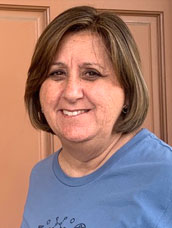 As proud members of the ADLA STEM Network, IC STEM Academy fosters skills such as creativity, innovation, collaboration and problem solving. Our purpose is to educate STEM proficient students that are innovative thinkers, effective communicators who are technologically, scientifically, and mathematically literate to prepare them for jobs that have yet to be created. The curriculum integrates fundamental education with our Catholic identity. We utilize the Common Core Standards and Next Generation Science Standards. 
At this time our students are settling into a solid routine, as Distance Learning becomes the temporary "new normal." We are aware of the different restrictions for each county as some schools begin to open in San Diego or Orange County. Unfortunately Los Angeles is not in that category yet. Hopefully with everyone's cooperation we will be able to open as soon as possible.
Enrollment at IC for TK through 8th grade is ongoing, if you're interested in an innovative Catholic education, please call our school office: (626) 358-5129 or CLICK HERE to register online. Live or zoom tours are offered every Tuesday or Thursday.
Many blessings,
MRS LOVANO
Co-Principal
---
My name is Miriam Rojas and I am blessed to be the Co-Principal at Immaculate Conception STEM Academy. This school year has given me the opportunity to be part of the Archdiocese of Los Angeles's Onward Leaders program. As a member of this program, I am able to complete this residency year to learn from and serve our school community.
I am excited to be a part of the IC STEM family and share in the transition to the ADLA STEM Network. Becoming a member of the ADLA STEM Network has given us opportunities to further help our students grow in critical thinking skills and innovative problem solving.
I look forward to partnering with the faculty, parents, and students to empower and equip our children for a bright future.
MIRIAM ROJAS
Co-Principal