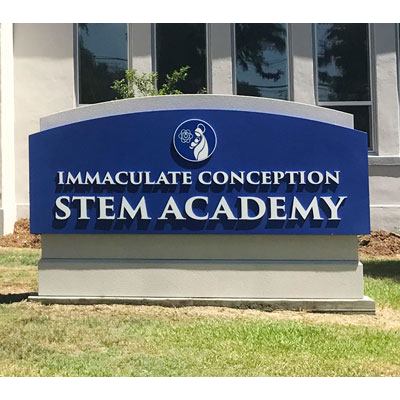 We can't wait to share the amazing things happening at Immaculate Conception STEM Academy! 
As you can see, the school is undergoing a major renovation and we can't wait to unveil our upgraded school to you! The renovation is almost complete and school is scheduled to begin on September 3rd. We would like to invite you to an Open House on Sunday, September 22nd after the 10am Mass. Please join us and see all the wonderful changes to the school. Not only did our buildings receive an upgrade but we have become Immaculate Conception STEM Academy. Our students will apply the rigor of science, technology, engineering and math along with art and religion for a well-rounded curriculum.
If you are interested in learning more or registering your child for this innovative education, please click here to register or contact the school principal, Mrs. Carmela Lovano, at clovano@icschoolmonrovia.org.