Immaculate Conception Catholic School
The Immaculate Conception Parochial School first opened its doors to children of the parish in 1922. The original school building contained four classrooms.
A small group of the Sisters of Loretto, whose motherhouse is at Nerinx, Kentucky, were placed in charge of the new parochial institution. Under the direction of Sister Mary Paul, the Superior, they took up residence in the commodious two-story convent, which had been erected just south of the school building, on Shamrock Avenue. Sister Mary Alexander was principal other members of the staff were Sister Mary Paneratius and Sister Mary Eymard.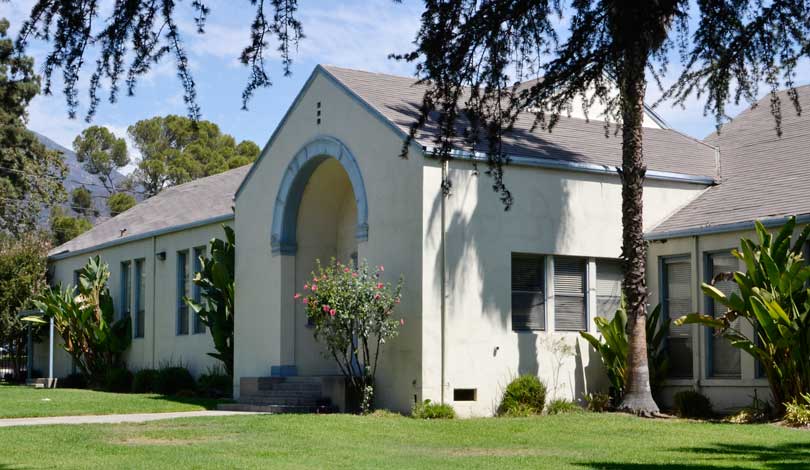 Original enrollment for the school numbered 83 children. By the end of the school year 123 students were being taught by the Sisters. In the years that have followed, a steady increase in the number of pupils has necessitated enlargement of both the school and the convent.
Two additional classrooms, a large auditorium and principal's office were added to the original school building in 1938. In 1951, a separate building, containing two large classrooms were erected. They were completed in time for that year's school openings, the new unit contained three large classrooms.
There were 350 pupils enrolled in the school by 1947. In September 1951, the registration had passed the 500 mark. More than 600 children were taught during the school year of 1954-55, with a teaching staff of 8 Sisters and 3 lay teachers.
Sister M. Pachomia, Superior of the Convent, passed away on March 19, 1917. The chapel was blessed by Monsignor Dolan, of Los Angeles, on August 25, 1937, and the first Mass celebrated in it by Rev. Father Marron on August 30,1937. A new, one-story wing had to be added to the convent building in 1963, to accommodate the growing community of sisters.