Welcome to Immaculate Conception School
Thank you for your interest in Immaculate Conception STEM Academy. We are a hidden gem located in the historic and trend­ setting city of Monrovia and part of the vibrant Immaculate Conception Parish. We are associated with the Archdiocese of Los Angeles and are fully accredited by the Western Catholic Education Association and the Western Association of Schools and Colleges.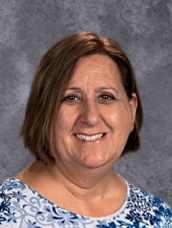 Immaculate Conception STEM Academy invites you to become part of our growing community. Our school serves students from TK (transitional kindergarten) through eighth grade. We offer a strong, student centered educational approach. Our talented and enthusiastic teachers have developed a creative learning environment that meets the needs of each student while emphasizing collaboration and critical thinking skills.  Immaculate Conception School chooses STREAM: Science, Technology, Religion, Engineering, Arts & Math as our model for outstanding academics.  Enrollment at IC in ongoing, so if you are interested in a Catholic school that offers a well-rounded education, please call our school office. Tours are offered every  Tuesday or Thursday. If you are unhappy in your present situation, do not hesitate to make the move now. Our students and teachers are welcoming and this might be exactly what your child needs to succeed.
IC provides Family Fun Mornings every Tuesday from 9-11am for three years olds. Please come with your little one for a fun filled morning creating crafts, singing songs, playing with new friends and making cherished memories. This is open to everyone and there is no fee.
Our Catholic identity is a top priority in building a faith foundation for our children and our parents are a vital part of our school. Additionally, we are intentional about integrating the Catholic faith and Christian values into the everyday lives of our students and their families.
Please visit our campus to learn more about Immaculate Conception STEM Academy. We look forward to partnering with you to provide an outstanding education and positive experience for your children.
Many blessings,
Carmela Lovano, Principal
(626) 358-5129