Welcome to Immaculate Conception School
Thank you for your interest in Immaculate Conception STEM Academy. We are a hidden gem located in the historic and trend-setting city of Monrovia and part of the vibrant Immaculate Conception Parish. We are associated with the Archdiocese of Los Angeles and are fully accredited by the Western Catholic Education Association and the Western Association of Schools and Colleges.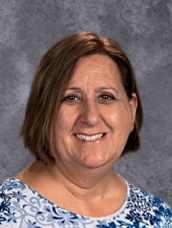 Immaculate Conception STEM Academy invites you to become part of our growing community. Our school serves students from TK (transitional-kindergarten) through eighth grade. As a proud member of the Department of Catholic School's STEM Network, our goal is to equip and empower STEM proficient students that will be able to answer complex questions, investigate global issues, develop solutions for challenges and real world problems using rigorous science, technology, engineering, and mathematics content .
IC creates STEM proficient students that are innovative thinkers, effective communicators who are technologically, scientifically, and mathematically literate to prepare them for jobs that have yet to be created.
IC provides Family Fun Fridays from 9-11am for three years olds. Please come with your little one for a fun-filled morning creating crafts, singing songs, playing with new friends problem solving STEM challenges and making cherished memories. This is open to everyone and there is no fee.
Enrollment at IC is ongoing, if you're interested in a Catholic school that offers a well-rounded education, please call our school office: (626) 358-5129 or CLICK HERE to register online. Tours are offered every Tuesday or Thursday.
Many blessings,
Carmela Lovano, Principal